About Us
Darren & Robyn Booth established Ten Commandments Granite & Marble, located at 52 Jabiru Drive, Yeppoon, in 2002.  They became the first manufacturer of stone benchtops in the Central Queensland region.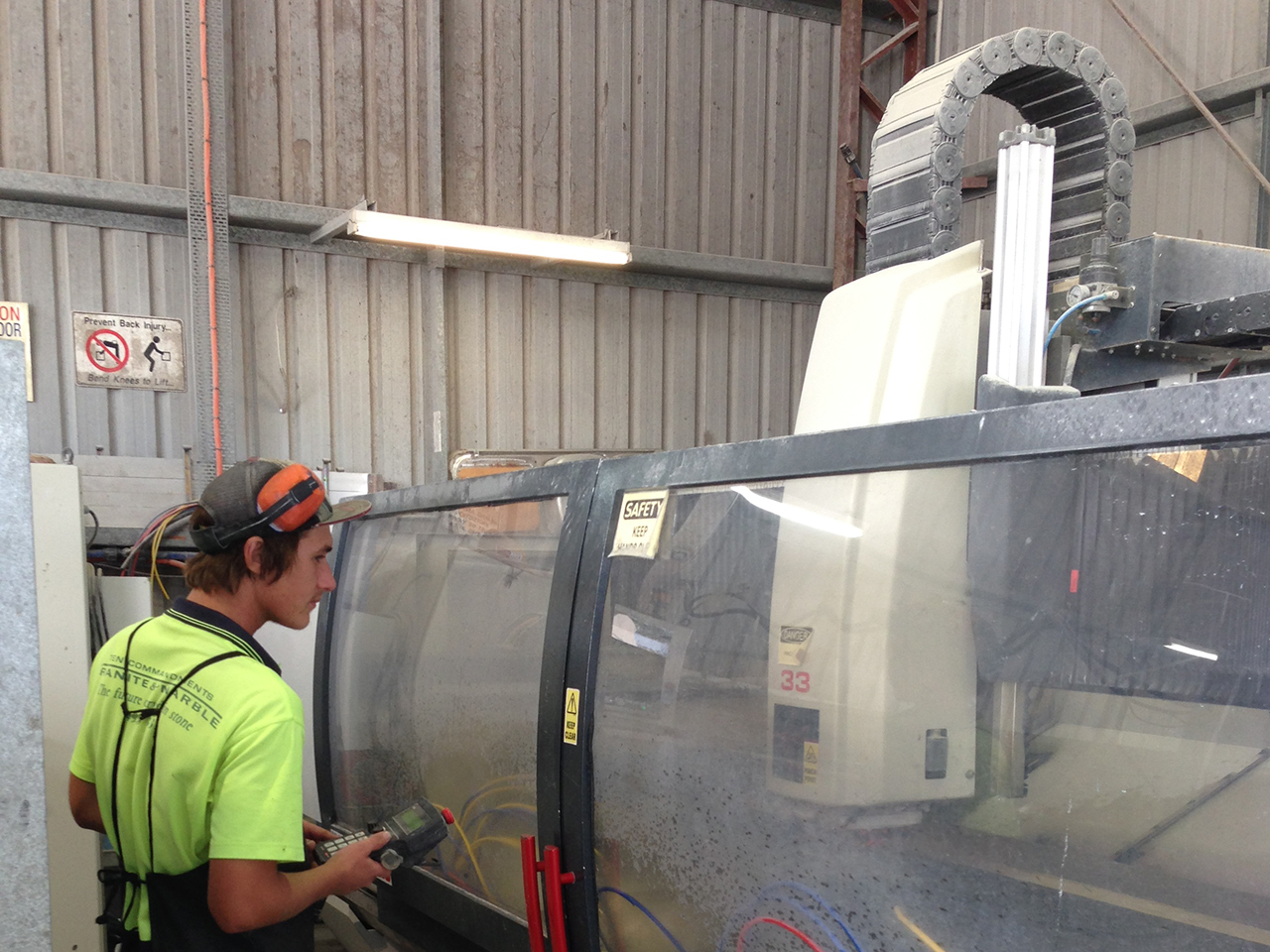 We have an impressive quantity of granite slabs on show that have been imported from overseas.  Our team are very passionate and will help you to choose your own elegant stone to compliment your home.
Apart from showcasing natural stones we also supply Quartz stone surfaces such as, SmartStone, Essa Stone, Caesar Stone, TrendStone, Samsung Radianz, Quantum Quartz and SileStone.  Make the experience a complete journey and visit the friendly team in our showroom.
Our products can be used as kitchen benchtops, splashbacks, bathroom vanities, wall panelling and more.  The applications of granite are limited only by your imagination.
We have the latest CNC machinery that enables us to create recessed drain grooves for your kitchen along with many other applications.
We also do monumental work including restoration of existing monuments, headstones, plaques concrete surrounds and full grave covers.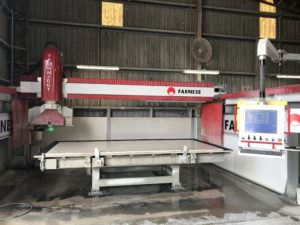 Ten Commandments are known in the industry for being able to complete the works to schedule and to a high standard. Our clients state they have complete satisfaction with the standard of work and the high level of customer service from office and installation staff.
We are sure that we have the capacity and capability to meet any identified demand and would be pleased to discuss your project.