How to Refresh Your Kitchen for around $100
Posted on March 12th, 2018
Change the wall colour. Between cabinetry and appliances, kitchens generally have limited wall space – which means it won't take much paint to cover it.
If you do the painting yourself, your only costs will be a tin of paint (four-or-so litres will probably do it, though definitely measure your space to work out the right amount) and basic painting supplies.
If you have cash left, use it to pick up a new art print and pop it into a ready-made frame to decorate your freshly painted wall.
Watch for next week for the next suggestion.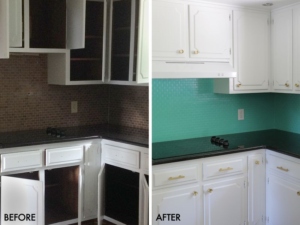 Other stories